testimonial
FOUR YEARS OF BELLO HAVEN
I have had Bello Hair Extensions for over 4 years now, and I can truly say they have changed my life! Prior to trying Bello Haven, I had hair extensions for 6 years and had tried all the brands and methods. The quality of all the other brands doesn't even compare for the quality of the hair Bello Haven offers. The hair is truly worth its weight in gold and even more so! Immediately upon working with Melissa, she became someone who inspired me. The main reason other than the incredible quality of hair which sold me on Bello was her passion for bringing forth the best product to her clients and truly wanting to help every person that sits in her chair to leave feeling so confident and beautiful. The quality speaks volumes because you know the thought and love and work that went into the hair. I have recommended Bello Haven to all of my friends and every one of my friends that have made the switch are as addicted as I am to the hair! The confidence these extensions have given me is hard to put into words! I will forever be grateful for Melissa's passion in wanting to create a hairline for all types of people to enjoy and for all the work that has been put in to build such a beautiful business. Watching Bello Haven grow and expand has been just incredible because everyone needs to feel the confidence boost Bello offers! Forever grateful for Melissa - Bello Haven & the Bello Haven team.
The best self improvement I have ever made! I have been wanting hair extensions for at least 2 years. I went in for a free consultation and left with the best investment I've ever made in myself. I love my hair now!!! I love Erika, she did an amazing job of matching my hair to the new extensions and explaining all the necessary details!!! Absolutely would recommend Erika and Bello Haven. 10/10!!!
TESTIMONIAL
HANDS DOWN THE BEST
Bello Haven Hair Extensions are hands down the best extensions I have ever worn. I have had hair extensions for about 15 years. I can tell you I have had some bad ones, from placement to the quality of the hair. Bello Haven is next level. They customize each and every install. I am lucky enough to have the best install mine, Melissa! She is absolutely the best and so talented! She has created a method that gives a natural look and you can wear your hair up in a ponytail and not see beads or the extensions. Which is amazing! Never had that before! Melissa also is the only stylist that has ever been able to get my dark roots and bright blonde color right! That's been tough to find. I can't say enough good things about this beautiful salon and the beautiful lady who created it all!
I originally had a pixie cut and wanted to avoid the terrible grow out phase. I went to a consultation expecting them to say my hair was still too short, but they said they could do it! I got 20 inch extensions installed the following week. We started with 3 packs of hair and it originally wasn't blended enough. (Pixie cut with thick hair is rough to blend) I let them know I was unhappy and they got me in the next day, added anther pack of hair and were able to blend everything seamlessly. The didn't charge another installation fee and made sure I loved it. Thank you so much for my beautiful hair and making sure I was in love with it! A special shout out to Tiffany who worked on my hair for over 7 hours to make sure it was perfect. She is the best!
testimonial
WILL NEVER GO ANYWHERE ELSE
I simply cannot say enough about Bello Haven hair extensions and my experience with The Bello Haven salon. Not only is the salon absolutely beautiful, but the stylists are helpful, skilled and welcoming. I have been in extensions continuously for over 4 years. Not only is my hair healthier than ever, but it is finally long again! I find myself having to wash less, heat less and style less. As a busy medical provider, this is very important to me! My hair is never matted, doesn't need to be brushed multiple times a day and it never knots up like other brands. I will never go anywhere else or trust anyone else with my hair!
I have been going to Bello Haven to see the miracle worker known as Anna for the last 3ish years. I came to Anna with a head full of disastrous tape-in extensions from another salon that had severely damaged my hair. Over the last three years Anna has helped me grow my hair longer than it's been since I was in pre-k. She also just installed some of Bello Haven's hand-tied extensions for my upcoming wedding and WOW what a different/amazingly better experience. I absolutely love coming here for the atmosphere, the friendly faces, the amazing work Anna and the rest of the stylists perform and honestly...you just feel like a badass when you leave. Thanks Bello Haven ❤️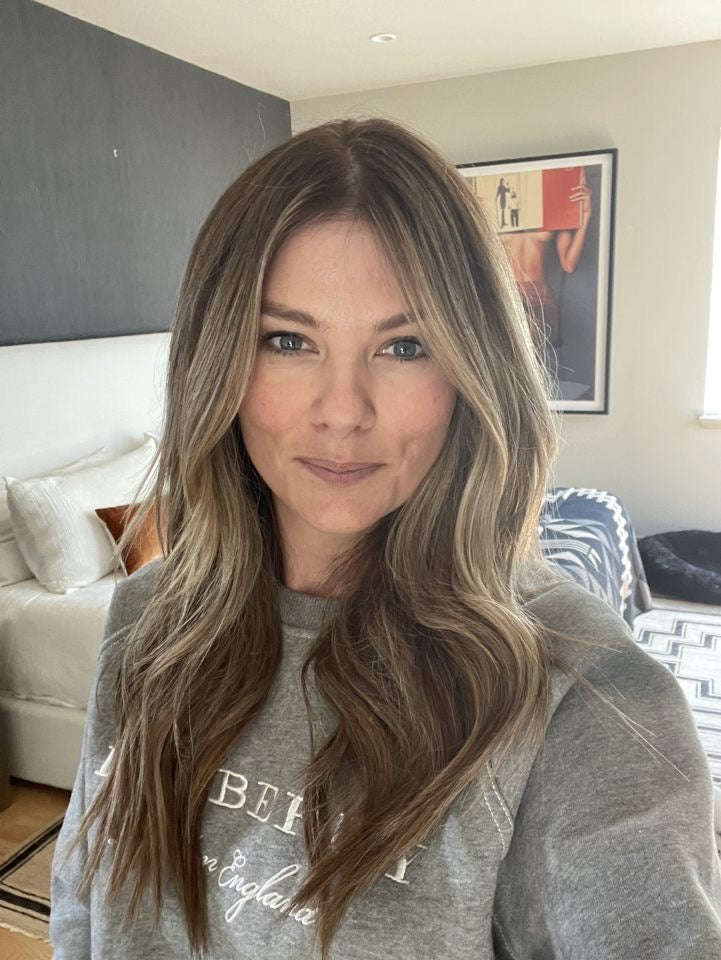 TESTIMONIAL
FANTASTIC
Melissa and the team at Bello Haven are fantastic! Our hair can be an important factor in self-confidence. I leave Melissa feeling cared for, confident and my hair looks beautiful!